This layout is no longer owned by the club, it was moved to a new home in Southern England during early 2022 to allow the club to work on other exciting projects. It built to 4mm/ft scale but with a more prototypical track gauge of 18.2mm, rather than the usual 16.5mm seen on 00 gauge layouts.
The name reflected its quayside location with associated goods and passenger facilities located on the south coast in Southern Region (ex LSWR) territory.
The period modelled was the 1950s to 1960s taking influences from locations such as Southampton, Weymouth and Poole for example. The station is on a branch from a main junction further inland, having boat train traffic and also perishable and other goods traffic.
The Stock was a mixture of kit and R-T-R conversions, Bachmann being particularly helpful in the case of the latter.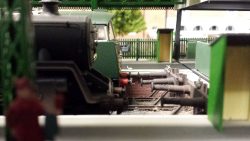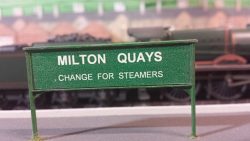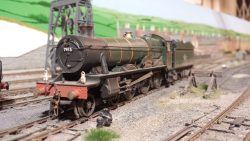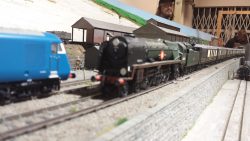 Images courtesy of Michael Brough
The layout was originally designed to be interesting to operate having good length trains of 8 or so coaches, something that club members were unlikely to have space for at home, and having enough stock movements to keep up viewing interest. It was a long term project and kept us busy for several years.
The layout can sometimes be seen on the exhibition circuit and appeared at the 2012 Warley Model Railway Exhibition.