Originally built in the 1970s, the layout was stored for some 10 years before being installed into Bletchley Park. With the electrics and trackwork fully operational, attention then focused on restoring the scenery and a station was added portraying Claydon and the branch line to Buckingham added. Most recently a backscene was painted around the entire room in which the railway stands.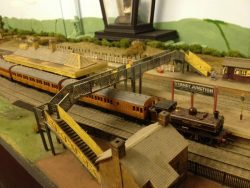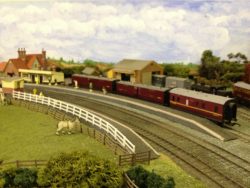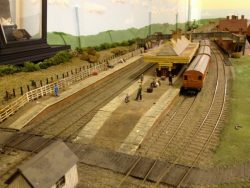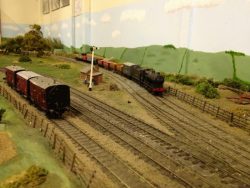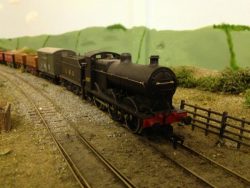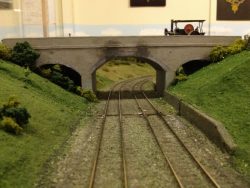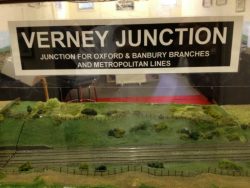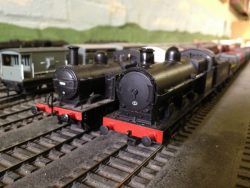 Once the junction for the lines to Banbury Merton Street (via Buckingham) and the terminus of the Metropolitan Railway (later London Underground) services from Baker Street, the model is operated in the immediate pre-2nd World War period.
The protoype station is just a few miles from the club rooms on the part-mothballed line from Bletchley to Oxford. The Bletchley-Claydon Junction section is currently mothballed, whilst the Claydon Junction-Bicester section is retained for freight; Bicester Town-Oxford is used by passenger trains (operated by Chiltern Railways) and will soon be connected to the Chiltern mainline as part of the proposed new Marylebone – Oxford service. The entire line from Bicester-Bedford (via Bletchley) is expected to be re-opened as part of the East-West Rail development.
As this was one of our older layouts, it was one of those we scrapped in advance of our move to new premises when we lost our Bletchley Park facility; however, we still have the Verney Junction station lamp (see photo 9 above)!